Oxford Health Policy Forum at global European Academy of Neurology (EAN) congress to drive positive change in the treatment of neurodegenerative disease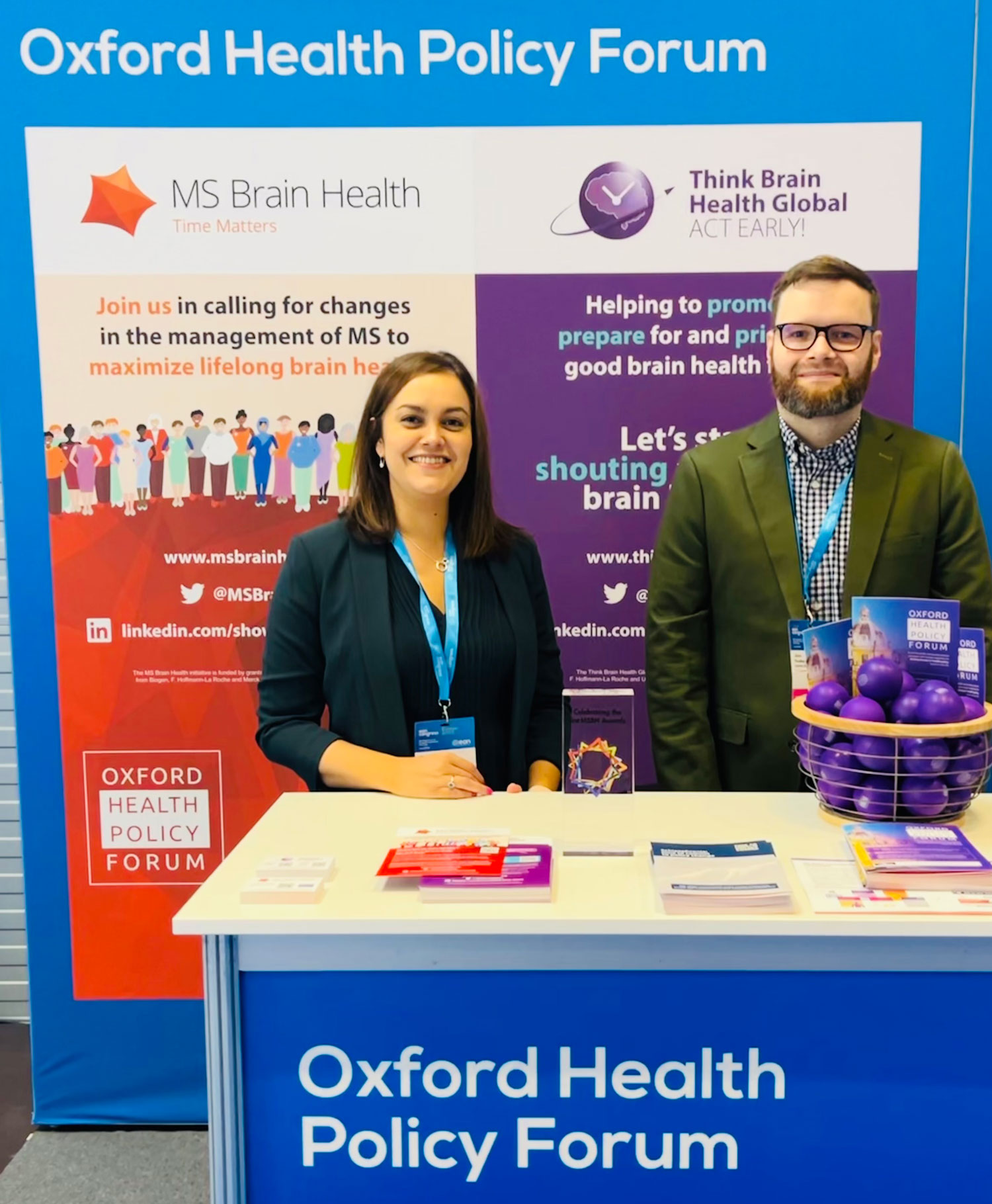 Oxford Health Policy Forum showcased the influential work of its brain health initiatives at the prestigious European Academy of Neurology (EAN) congress in June.
The theme of this year's event, "Getting Evidence Into Practice", was especially pertinent to the Forum's current campaigns for changing public policy and healthcare practices in Alzheimer's disease and multiple sclerosis. The campaigns call for national programmes in these diseases to provide not only early screening but also education in brain health. These two approaches together will help to reduce the socioeconomic burden of these diseases and improve quality of life for those affected.
Dr Emma Georgiou, Executive Director of Oxford Health Policy Forum, says: "It was wonderful to be at this important global event in person after the pandemic, to be able to meet colleagues undertaking such important work in neurological diseases and discuss our projects.
"We've had in-depth conversations with many delegates, and relationships at events such as the EAN congress ensure the progression of our work. Attending the congress has been incredibly positive for us.
"There is increasing evidence with Alzheimer's disease that what's good for the heart is good for the brain. Positive changes to diet and lifestyle in mid-life can significantly affect both the likelihood of developing Alzheimer's disease and the interventions required to manage it, and we've had many conversations about this at our stand.
"Another of our priorities for this congress was to update delegates on how our MS Brain Health initiative is having a major impact on health policy for MS care across the world. In the UK alone every week, 130 people are diagnosed with multiple sclerosis, and other countries are seeing a high occurrence of this disease."
The Forum also announced at the congress that it will be updating its widely endorsed policy report, Schizophrenia: Time To Commit To Policy Change, in response to the latest evidence in the field and the ongoing effects of the COVID-19 pandemic. The updated report will highlight the need for better access to and delivery of high-quality care in schizophrenia, so that those diagnosed have a good chance of leading independent, fulfilled lives. It is also hoped this will lead to less discrimination around the condition, which is often misunderstood and inaccurately characterized in popular media and drama.